Great North Woods Riders
154 views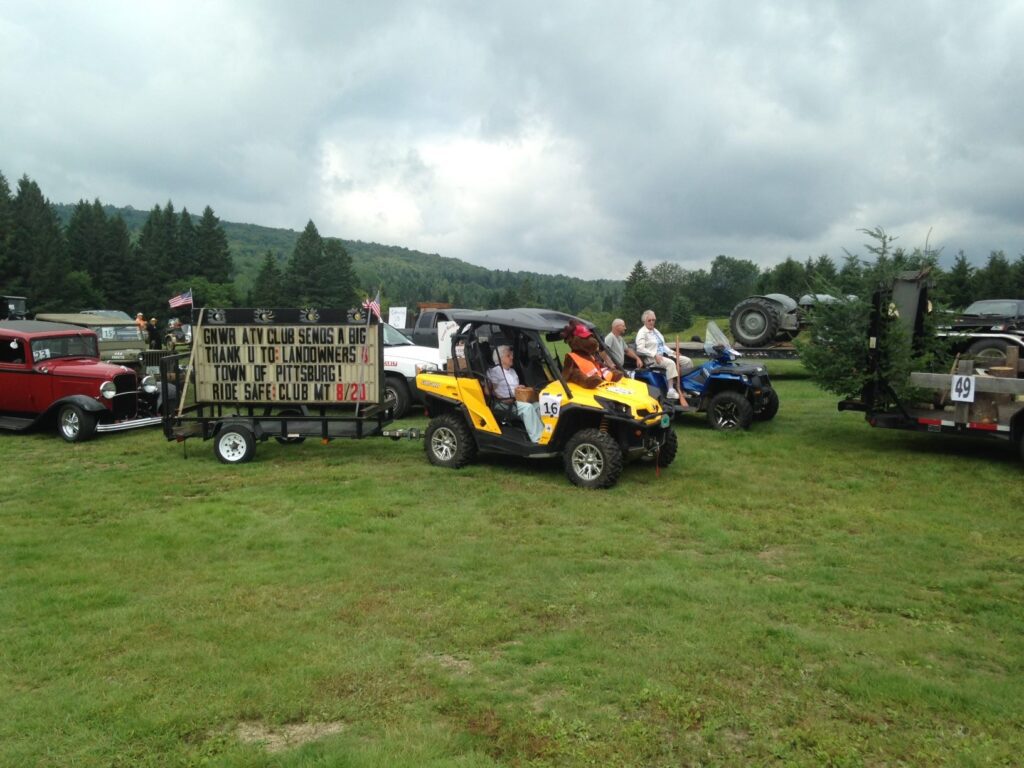 Great North Woods Rider's ATV Club is located in Pittsburg, NH in Coos County. We, like most clubs, are a volunteer organization who rely on volunteers and landowners. We welcome new members and volunteers.
Most of Great North Woods Rider's ATV Club's trails are located on 8,000 acres of the Perry Stream Land and Timber Co. property in Pittsburg, NH. This property is located between Indian Stream and Perry Stream with approximately 120 miles of trails ranging from graveled roads, wooded trails and some muddy areas. A few trails parallel Perry Stream and Indian Stream providing nice views and opportunities to do a little fishing.
GNWR trail system is part of the 1,000 miles of interconnecting ATV trails in Coos County NH. Coos County Corridors A & C connector trails are located on our trail system.
We are always working on connections for new trails into other areas of the North Country.